Is it really "coming home"?
Who knows. We'll have to wait and see what our boys with "Three Lions" on their shirts can do on the pitch. Will be a glorious triumph or a (sadly) all too often big disappointment?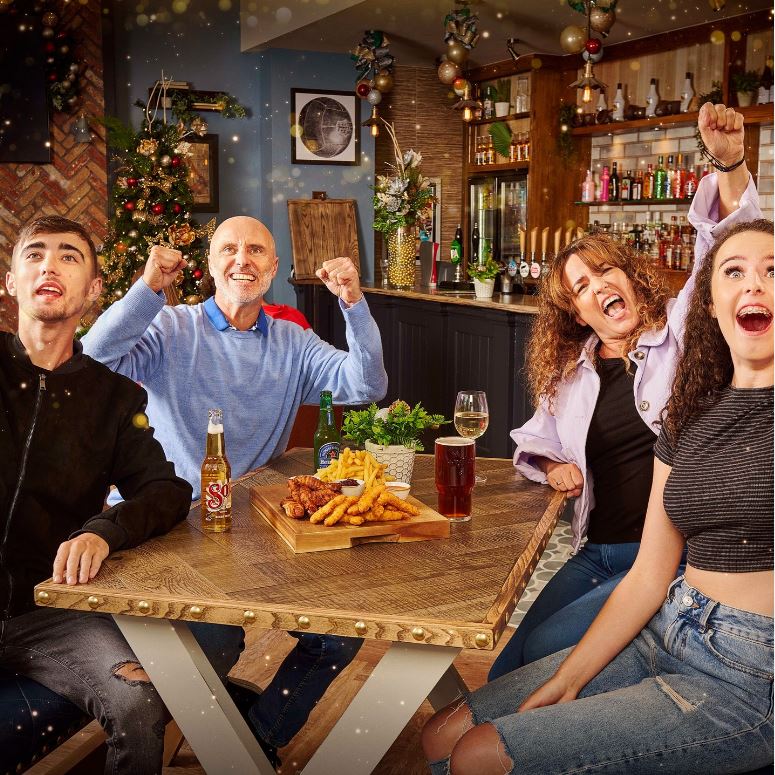 We can't influence our footballer's performance, but we can continue working with our models and some of the biggest brands on the planet. One of them is known throughout the world and is seen by billions of people, so it doesn't really get any bigger than that!
The FIFA Football World Cup is the most watched sporting event in the world, and this years' tournament held in Qatar shapes up to be just as eagerly anticipated than the previous 21 tournaments (that's a pub quiz question right there!). Ever since the tournament "kicked off" in Uruguay in 1930, audiences have been captivated by the thrills n' spills of major countries battling it out to become holders of the FIFA World Cup Trophy (formerly known as the Jules Rimet Trophy, which was famously stolen in 1966!).
OK, less of the trivia, and on to the modelling side. We're familiar with promoting this most prestigious of tournaments, and our last involvements was working alongside Sky Sports and pub giant Greene King. It's always a proud moment when industry leaders make Models Direct their first port of call when looking for talented models to raise awareness for their campaigns. Where else can a recognised brand turn to for a group of 60+ strong models? We have the talent and resources to provide large brands with exactly what they're looking for, and we didn't disappoint them.
For this years' World Cup, Greene King selected 63 models to promote the quadrennial footie tournament (that's right – 63 models!). Talk about giving our booking team a challenge! They rose to the occasion and in no time at all Greene King had 15 male and female models for their Sports Divisions football and World Cup promotion, in conjunction with highlighting their pubs and products.
On an even larger scale, we put forward 28 models (including a family) over three days' of shooting over three days. This was for their World Cup promo shoots, which took place in New Brighton, Sale and London, and included stills and video shoots. A classic example of models adapting with strangers to create a epic modelling campaign that'd be remembered for years to come.
The remaining 20 models were elected for a winter-styled, Christmas shoot. See one of the end stills here:
Back of the net!
It was obvious that we'd receive a lot of wonderful feedback from such a large assignment. Here is a brace of appreciative words:
"This was my first time working with Models Direct and I had a really great time," said Femi. "All the information I needed for the day of the shoot was sent over to me in plenty of time which allowed me to arrive at the shoot well prepared. At the shoot, everyone was really lovely and the whole atmosphere was relaxed and friendly. While I was behind the camera, the photographer and director gave super helpful directions and feedback and made sure we were all comfortable throughout the day. The makeup and wardrobe team were really friendly and it was so fun to be working in a large group of people. Overall it was a really exciting and successful day for me and I would definitely work with the same team again!"
Model Joseph commented, "I modelled with an amazing team for the World Cup with Greene King. The experience was worth it, and I look forward to my next shoot!"
All our 63 models did the shooting, and they all certainly scored! Whether you're a close-knit family or an ambitious individual, please get in touch with us and we'll see what you can offer to us and our clients.