We all like a good pootle, don't we?

Our two magnificent models Sheryl and Charmaine got to do just that recently, only their pootles were more memorable than most!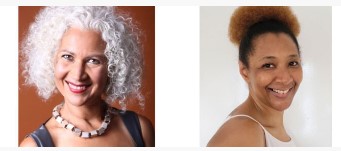 The two female models were selected by top London-based photographer Russ Francis for a modelling assignment with a difference. Russ specialises in outdoor photography and is a qualified drone pilot so, like many of our top clients, he has an eye for the right talent for the right jobs. Sheryl and Charmaine ticked all the boxes, and they were soon in the heart of London riding about on the cutting edge of mobility scooters manufactured by the nice folks at eFOLDi.


Commercial modelling can take all guises. Some jobs take place in studios, with many on-set professionals pulling the creative strings; others occur in company headquarters. This assignment gave our two leading ladies the freedom to express themselves in the heart of our capital showing off the innovative workmanship that developed into eFOLDi.

After a lot of research, the company was born in 2013. Three years later, eFOLDi gained the recognition it deserved by claiming the British Invention of the Year award. Not wishing to rest on their (very mobile) laurels, eFOLDi received a pile of accolades and launched the eFOLDi Lite in 2020 – a nifty, lightweight scooter that allows the user to easily access public transport even in the busiest of cities.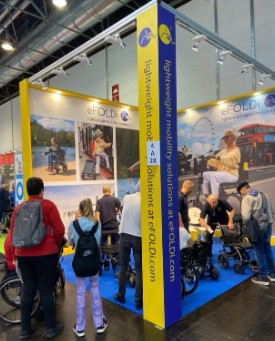 Which is exactly what Charmaine and Sheryl were asked to do. As experts in mobility scooter and wheelchair design, eFOLDi soundly thought that displaying their product's ingenuity on the streets of London was the best way to demonstrate how less mobile people can easily travel around. For our two models, this was the perfect modelling job to combine business with pleasure. Yes, it was a job – and they had to bring their modelling A game to the party – but try telling them that it wasn't a pleasure!

It was the first modelling job for both our female models. Were there nerves? No! Perhaps it was being in the great outdoors, maybe it was because they knew they were in Russ's very capable hands, or maybe they were both riding high on adrenaline and excitement…whatever the reason, both ladies absolutely nailed their assignment, and were quick to tell us about their experience.


"It was such a fun experience, pootling around London on a fabulous folding mobility scooter," beamed Charmaine [there's our favourite word again!]. Both eFOLDi and Russ were so lovely and they put me at ease straightaway. This was my first modelling shoot and it felt amazing. Gemma, my agent, was really helpful and supportive in the run up to the shoot – especially with choosing what to wear. Thank you so much."

Though we hold all our clients and models in high esteem, we can imagine that trekking around London in a lightweight folding scooter takes some beating!

Sheryl backed this up. "I had an absolute blast. I had so much fun and it was a fantastic experience, though I didn't know what to expect. I rode around Tower Bridge, St Katharine Dock and saw the sights of London on a beautiful day. My agent, Gemma, was so helpful. She gave me all the information well in advance and made me feel very comfortable. If anyone is thinking about doing a bit of modelling in their spare time, I would really recommend Models Direct as they are an agency you can trust and are extremely professional. I cannot wait for my next assignment. Thank you eFOLDi, and thank you Models Direct!"

Not a bad review from someone with a little spare time on their hands, eh? Working outside with a professional photographer in a famous city, helping an ingenious new company raise their public profile – that's what some first-time models can expect from us!

And roll on a lot more neat assignments!