If you've got, flaunt it!

That's been one of our mottos for a long time now, and as time passes it stands as true as ever.


We're always encouraging new and experienced models to get in touch with us if they have something that little bit different to stand out from the crowd. Looks, talent, attitude – we're interested in hearing from anyone with that special X factor.

Speaking of the X factor, the famous TV series has been a global success. The sole aim is to find the next singing star, with thousands auditing to prove they have the talent the judges are looking for. Well, it's not so different to applying with Models Direct – the no.1 commercial modelling agency in the UK. We assess every single prospective model after their application, and so much the better if a model has a distinctive feature our clients can use in their advertising campaigns. Indeed, models with unique looks are conspicuous for all the right reasons and should be lauded in our industry. Is that person you?

It's inevitable that clients request models with traditional looks. We post many modelling openings for "everyday" models to satisfy the demand; on the other hand, we have seen a noticeable rise in the need for models with bold looks and unique features. If you have the commitment and these distinctive characteristics, join our modelling family and we'll see how far you can go in the modelling world.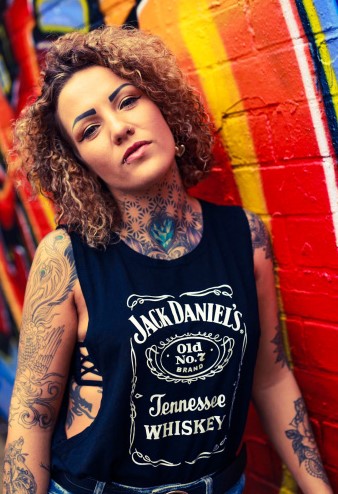 iety is constantly evolving. Over the years we've seen a sharp increase in awareness of all sorts, namely gender equality, sexual preference and religious beliefs. We can add to that list looks that really attract attention: tattoos, piercing, albinism, plus size, physical disabilities, blemishes…we're all different, but one thing that connects us in modelling is that we can all succeed as a commercial model. sometimes, people just need a little shove in the right direction. And what better direction to be shoved in than towards Models Direct!

Appearing in the public eye is perhaps the most effective way to inform and educate. It's also a great way to break down barriers that really shouldn't exist in the 21st century. Models always need an amount of confidence, so any models with unique looks can apply with us with the certainty that they'll be treated fairly and without prejudice. Now is the time for the world to see what you've got in your locker!

Whether you're an amputee or have a wonderful collection of tattoos, or if you have an impressive piercings or love your curvy, fuller body, we have the opportunities that could propel you in front of some of the biggest names in commercial modelling.

Uniqueness is exactly that – and it's also highly sought-after. Why hide features when our clients are specifically looking for them?

You have the looks, and we have the clients. Let's put your uniqueness to good use!