Having a healthy lifestyle and taking care of our wellbeing is paramount for prolonged good health, especially now what with the situation in the world. The pandemic has made the last year a turbulent one, but that doesn't mean we should let it stop us from encouraging self-care and exercising – all the more reason to take care of our health now than ever. 
Our modelling agency caters for an extensive range of modelling categories and fitness modelling falls within our parenthesis of modelling types. If you're an avid gym-goer or exercise lover, you could become Models Direct's next sport model. And even if the thought has never crossed your mind before, we're pretty sure we can help you kick-start a journey into a new career revolving around a lifestyle you love the most – fitness and health. This is a booming industry within the UK setting where people want to stay fit and healthy.
Most high street brands and retailers have caught onto the fitness hype with fitness modelling becoming a big part of the target audience's interest and sales. They reflect the positive demand for fitness apparel and equipment alike which is further creating interest within this lucrative market.
Our fitness modelling vision 
Models Direct has a modelling hub of fitness models who we put forward whenever one of our leading clients require a sports model as part of their marketing and advertising. We've supplied many models over the years to support healthy living, fitness campaigns and to promote businesses in the fitness and sports industries.
However, we are looking for more people who might be interested to join us. The great thing about our agency is that we are always on the lookout for models who represent the population realistically as opposed to snapping up wafer-thin and flawless-looking models with chiselled features and perfectly toned bodies. Our doors are open to everyone who would like to be a part of our modelling family which means that if you're reading this – and you love exercising, of course – you could be well on your way to being called for fitness modelling assignments.
We'll keep it short and snappy but we only ask for a few things from you. They are that you are:
Interested in promoting fitness and wellbeing
Enjoy being active
Bubbly and camera confident
Positive thinking and have good work ethics
Our fitness models feedback
We've got some exciting feedback from our gym goer models for you to read. So, put down your kettlebell, switch off your treadmill, roll up your yoga mat and get a load of this:
We've got some behind the scenes action with Sky Sports right here to start off with.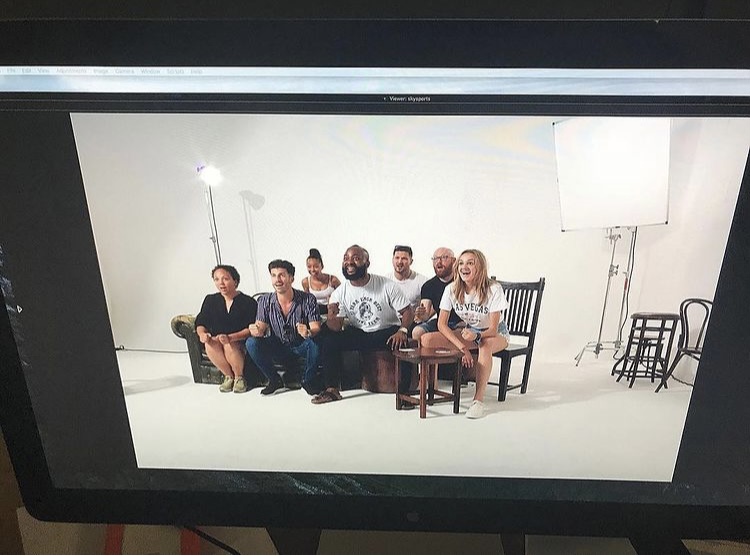 Our model, Annie, snapped up a photoshoot with Pure Gym. Check out her positive feedback here:
"Many thanks to Charlie at Models Direct for arranging another great photoshoot, this time for activewear brand Seven Active. I stepped in last minute the day before the shoot, but still was given all the necessary information to allow me to be fully prepared. The entire team on set were brilliant to work with and very professional. I look forward to seeing the final stills!" – Annie
Kerllen, our model @healthy_fitmum was involved with a shoot promoting fitness and good health. You can check out a short clip of the action on our Instagram page.  
In addition, we have some great snaps of our models and Terry left some good feedback about his fitness assignment.  
"Finished another assignment yesterday based in Colworth Park, north Bedfordshire. The staff of the park were very welcoming and friendly. The shoot was taken in the onsite gym, coffee shop and sounding grounds. Everyone involved was very professional and a pleasure to work with. Thanks to Molly for her hard work and support. I'm excited about the next assignment already :))" – Terry
Virgin Active got in touch with us and we put forward our lovely models, Aiyana, Katie and Max for their swimwear campaign. They dived in and had a splashing time.
Finally, we've got model Justyna on our social media platform demonstrating her exciting assignment shooting an editorial piece for photographer Timur Celikdag and Arena Homme Magazine. She did fabulously and the results were a weighted success. 
If you are interested in talking to our team about becoming a fitness model then click here