The UK's leading government-regulated modelling Employment Agency, Models Direct have been established for over a decade operating in the UK and European modelling industry. We are an employment agency specialised in finding modelling work for the men, women, children and even pets on our books. Clients approach Models Direct and have access to the profiles of our models to choose the right model for their needs.
The modelling business is bigger than ever with more and more products hitting the shelves and a constant need for people to represent them in every type of medium. Models Direct have hundreds of jobs every month and models for every client's need. As a regulated Employment Agency Models Direct are allowed to find work for models and talent. Other agencies without this accreditation should be avoided at all costs.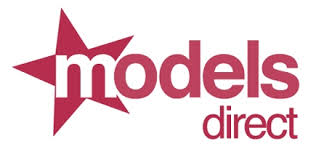 Female modelling is possibly the biggest market segment Models Direct cater for. The demand for female models is consistently growing year on year and its popularity among women appears to follow the same trend. Most women keep up with the latest beauty tips for their own feel good factor and many don't realise the opportunities that modelling holds.
Male modelling is also becoming increasingly popular with the rise of the likes of David Gandy and Robert Pattison becoming role models for the fashion-conscious male. Models Direct have a constant need for male models of all ages and the Jobs Board hosts all the latest gigs on a daily basis. The average man is more concerned about style and fashion than ever before and this has opened up the male modelling segment vastly.
Models Direct assign a modelling coordinator to each model and each model also has their portfolio arranged for their profile. Every time the profile is viewed by a client an email is automatically sent so you can keep an eye on what jobs might be coming your way! Setting itself apart from others in the industry with a dedicated team of real people who know the business, Models Direct have only survived in this competitive industry because of constantly proven success stories. Modelling is not the only talent segment that Models Direct cater for and there are always jobs for actors, dancers, singers, musicians, entertainers, and anything talent related you can think of. Watch the video below and if you still want to know more, head over to our website to get in touch.