The art of piercings has been around for thousands of years. The practice has even dated back to the oldest mummified body – some seriously amazing history right there! Even though it's been trending for literally thousands of years, Models Direct has seen a sharp rise over the years – piercings and tattoos alike.


Unconventional piercings, or should we say, unusually selected areas for a piece of jewellery to be secured through, are setting trends, making waves, not ripples, and we're following them closely. Celebs and social media influencers have been setting trends and we're following suit. The septum piercing is just one example and has been quite popular with superstars such as Bella Thorne, FKA Twigs, Zendaya and Florence Pugh. Their pretty nose accessory certainly accentuates their gorgeous features. We did read somewhere that the number 1 piercing was the nose and more popular with women than men, but hey, that shouldn't stop anyone if you're thinking of having your first one done or your tenth!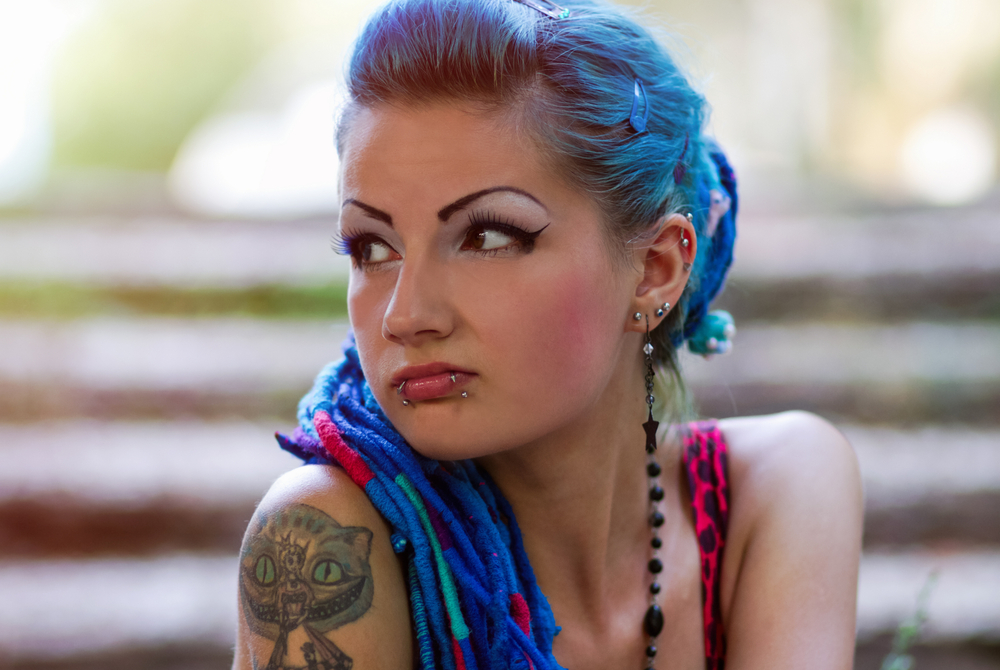 In this reading, we're focusing on the creativity people tap into and embark on when they want a piece of jewellery adorning, decorating or embellishing them. Want another piercing, anyone? Here we go!

Why have a piercing?

Well, for starts, they're super cute. It's a personal preference no doubt, some people like them and some don't (a bit like Marmite – you either hate it or love it). Needless to say, they're a great form of individual expression and can emit a powerful message or grab a moment in time. Whether it's because they've been matched with a friend or inspired by someone, piercings can show off your individuality and creative flair.

The importance of an up-to-date ePortfolio

As a model, we would always recommend taking a current snap to ensure that your ePortfolio reflects this. Whether it is a tiny addition or something more profound, an updated image uploaded to your ePortfolio is always much appreciated. We know that sometimes these things slide, that's life, we get it. But this blog includes this gentle reminder for the benefit of everyone – you and our clients.


Clients are always interested to see what our models are all about particularly features that set them apart from everyone else – they're calling for diverse looks and styles. So if you think an itty bitty piercing will go unnoticed, please rewind that thought! Clients want to see them, so please don't be afraid to show them off! We've had models with piercings booked with small businesses and big companies alike because that's what they've needed, and we've been happy to put forward who we have donning a particular piercing in our modelling hub.

The best thing about piercings is that they are limitless and you're not bound to them for life. You can have as many as you wish and if you're not feeling one (or some), whether it's giving you slight problems or for whatever reason, you've changed your mind, you can always pop it off! Unlike a tat, removing piercings doesn't require you zapping them out with laser over time!

Why should clients know about your bit of bling?

Marketing and advertising campaigns call for models that are diverse and unique. Essentially, their role is to capture the audience, make heads turn and create a memorable experience that viewers can journey with delight again and again. So what are you waiting for? Get hold of your camera and take a selfie of your piercings, please. Any too-difficult-to-capture areas? Get a friend or family member to help you. You never know what opportunities await, so don't leave it to chance.