Hands down this has got to be a must-read for those who love their super tough and long-lasting gels and acrylics. Without further ado, let's begin guys!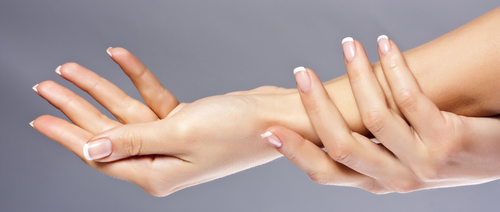 There was a twist of events a few years back. We don't want to revisit it for those of you who have had enough talking, hearing and reading about it but with the clamping down of literally everything at the time, we all took the bull by the horns. We invested in ourselves doing what we might have once thought was unachievable. We up-levelled our skills without prior analytical thought and good on us for being such great sports at an extremely testing time!


Many of us mega nail art fans couldn't hit our go-to salons for some feel-good nail artistic fun. So it was either a case of allowing some major outgrowth or attempting to do DIY. And guess what? Many of us opted to do it ourselves just like with how many of us turned to become teachers, barbers, seamstresses and even dentists (hands up anyone who had a cavity that needed filling).

Whether this was designing sets of creative artistry and tapping into our imaginative side or we were applying the trusty easy-peasy stick-on stuff, our nails were definitely not being neglected. Many of us were getting hooked on nail art storytime Tik Tok compilations with some videos hitting 16M views!

However, with all the beauty and magic behind each design comes an important message – you need to have a good nail care routine. There will be times your nails will be bare and idle so with an awesome nail-tastic regime in place, your canvas will get off to a good start being in tip-top condition until you decide to coat it with a new pattern again. If you're a hand model or a magic nail art wizard, this blog's for you.


1. Remove gels and acrylics the right way

Gels can be removed at home but leave the acrylics to the experts. Their adhesive is much stronger than gels so if you decide to have the urge to pick at those nails, you can now head on over to a salon expert without the worry of them not being able to help.

2. Hydrate your nails

Gels and acrylics can dehydrate your nails, it's just how it is. Jojoba oil can help nourish your nails back into better health after all the chemicals that have seeped into them. Quench their thirst with some TLC.

3. Have a time out

It's good to have a break from nail art to give your nails a breather and a chance to repair, recharge and grow back healthily. If you really want to coat them up with something, consider using a nail strengthener to rejuvenate them back to life.

4. Keep them short and sweet

Could cutting them down help them grow back healthier? This might not be an instant win but if you have porous, brittle nails, it will give them the opportunity to grow into a healthier version of themselves.

5. Have a healthy diet

When you eat well, you feel well from within and look well on the out. Add avocados, sweet potatoes, salmon, nuts and seeds into your diet to get an extra boost of essential protein which will benefit your hair, skin and of course your nails. You can also consider taking supplements which are fortified with essential vitamins and minerals that will help your nail growth and overall condition.

So whether it's a trim, cut, shape, colour or polish that you put your genius mind to, always keep in mind to bring the best of your nails by starting on a good canvas that's in top condition. If you have any of your own tips, especially hand models and body part models, on how you keep your nails in great condition, DM us to let us know.