Summer's over, eh?

With the insufferable heat waves and pesky hose pipe bans, we'll forgive anyone for letting out a small sigh of relief.

Seasons in the UK are particularly varied, and this is beneficial to a lot of models. It gives them the chance to take stock and to redefine their looks as the seasons change accordingly. For some it's a time to portray a more reserved image by ditching skimpy clothing; for others, autumn is an opportunity to explore new trends and to combat the cooler weather by letting their hair grow (yes, some people really do alter their hairdos depending on the seasons!). Whatever your style, autumn is a time for reflection and should be considered by models as the perfect time for change.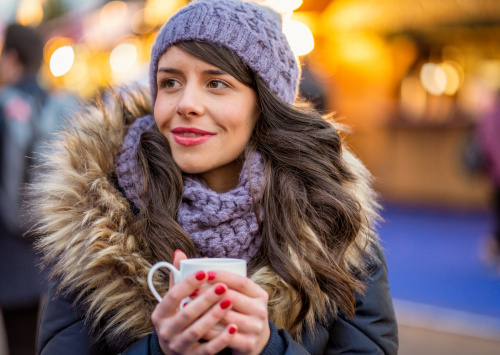 Autumn is a favourite time of the year for millions. With its rich, warming colours and crisp air, the season evokes a welcome shift in both climate and sentiment. Bonfire Night and Halloween feature prominently, with autumn the gateway to the festivities that inevitably occur in December. But it's also a great season to try out exciting new outfits and to get to grips with top tips that'll make your autumn ePortfolio really stand out. How? Read on…

1. The summer is wonderful, but it can also play havoc on our skin, nails and hair. One of the best ways to counteract the sun's effects is to drink plenty of water in autumn. Simple? Of course. Crucial? You bet it is. Glowing skin and healthy hair will really be noticeable in your autumn ePortfolio pics.

2. Blend in with the season. Some models turn their noses up at certain shades of colour. Fair enough, but autumnal colours can create a perfect balance when showing off outdoor photos and reels. Try mascara with brown tints – this is especially fetching on models with fairer skin. Look for clothing heavy on deep yellows, dark greens and any shade of red.

3. If you use foundations (great for the autumn), opt for liquid-based products and avoid powdered foundations.

4. Outdoor shoots can be spectacular in the autumn. The best time is late afternoon (say, 4-6pm, but make it earlier as autumn progresses). Outdoor scenery can add a fabulous backdrop, but never forget that the focus should be on you! By all means use trees and rivers in all their glory – and dry leaves can add an autumnal sparkle to your photos – but don't let eye-catching scenery distract from what your ePortfolio is all about…showing you as the talented model that you are!

Remember – your ePortfolio is a crucial tool in your modelling repertoire, and models should update it every so often. Whilst we ask for plain – but accurate – photos for new recruits, your ePortfolio can be tweaked and altered to your advantage. Why not save a recurring date in your iPhone calendar to remind you to update your ePortfolio – maybe once a month? That way, there are no excuses not to have the best ePortfolio possible!