Models Direct has been in the modelling business for thirty years now so we've had a myriad of clients come through our doors – anywhere from an individual, start-ups, small businesses, and medium-sized businesses, to large companies, corporations and industry giants. We've welcomed all clients because our agency is about collaborating with others and curating winning campaigns.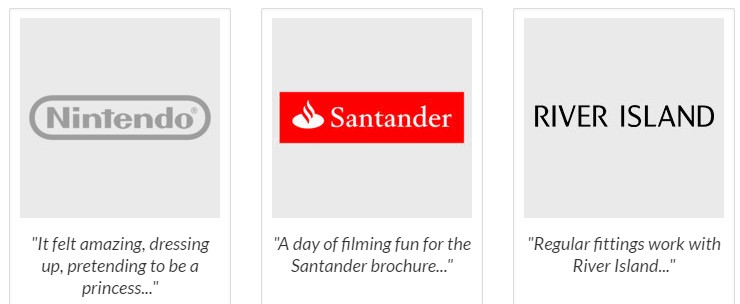 The beauty of the modelling industry is that any client could land on our desk, and with our expert knowledge and experience, our vision is to help our clients transform their work into a successful marketing campaign with perfectly selected models that match what our clients need.

Who have we worked with?

Models Direct have been lucky to work with so many amazing clients. We've been able to build strong relationships where multiple collaborations have taken place; building trust, creating an effective story, and bringing it to life.

Our clients include:
Deliveroo
Sky
BBC
Boots
Tesco
Mulberry
Our client list is extensive thanks to the time we've been present in the industry. To have a look at who we've worked with over the three decades, head over to this page.

Our partnerships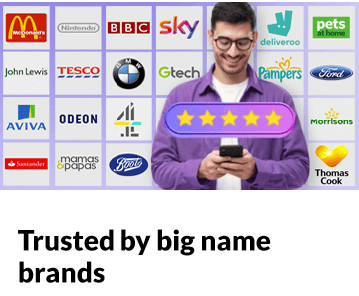 We partner with clients who are serious about getting work done together and positively achieving their objectives. Our Norwich office is staffed with local experts with a deep understanding and knowledge of the modelling industry. Models Direct provide models to meet our client's requirements and deliver the expertise they need. We listen to our clients because if they're not satisfied then neither are we.

Clients love us because:

We take the hassle out of the cumbersome outsourcing and shortlisting process of finding a model.

We aim to never let our clients down by delivering results at a slow pace or inaccurately.

Our agency's selection process is uncomplicated, professional, timely, and affordable – some of the reasons why clients love us!

Our models are professional, learn and adapt quickly, and have a performance-driven mindset to help create impressively and enriching work. You can take a look at some of the stop-you-in-your-tracks projects they've been booked for with Models Direct.

Communication with our team is present at every touchpoint in the modelling process, from the initial phase of selection through to the final stills and videos of the campaign. We strongly believe that as well as our models, our clients should have an open space to convey conversations.

If you're looking to hire a model (or a few) for your company, you've come to the right place after reading this page, Models Direct hope that you consider our services to suit your marketing needs. Get in touch with our knowledgeable team today to see how our agency can help leverage your creative power.