Time is whizzing past and has no intention of waiting or letting up for anyone. Sorry guys, but we've gotta say it as it is and with that, we're nudging you (nicely!) to get your camera roll ready again. Kids grow so quickly – it's pretty evident with the number of wardrobe modifications they need! And with their changing apparel comes their changing looks, and if they're a model then documenting the change is paramount.

If your child is aged between 2 to 12, you need to keep on top of updating their modelling CV so that their look is as current as possible. It has to be a true reflection of how they look right now, in the present moment (or as close to the present moment as possible!)

Why is this so important?

Last year or even a few months ago just won't cut it, we're afraid. A different haircut or switch in dress sense to something more funky, grungy, edgy or feminine is more than enough to get the backdrop ready, the lens in focus and enough battery to tap away at that big circle calling you to press it.

Alongside this, Models Direct has had a makeover and our ePortfolio is new and improved. With new features and functionalities, we've made it easier for you to update your shining star's images.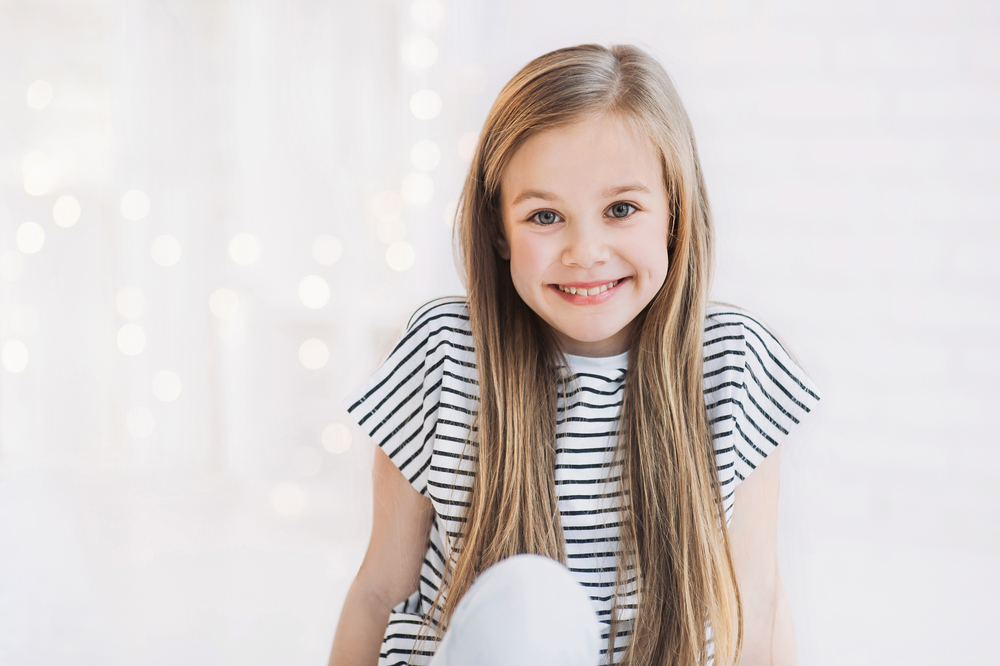 Camera shy kid?

No problem! We all feel a little anxious and any new experience is guaranteed to make those butterflies in our tummy flutter faster – it's natural!

If you've got a camera-shy child on your hands, the key is: to start slowly. Talk to them and let them feel in control by taking snaps and selfies, to begin with. You can ask them to take some shots of you so they can see what it looks like from the other perspective. After they feel comfy and relaxed, you could ask if they're ready for you to get clicking. The more practice they get, the more accustomed they'll become to the lens and the person behind it focusing on them.

Action shots are a great way to ease into this because you can capture the true essence of the moment – the expressions, body language and atmosphere. Plus they're great if you have a strong-willed little runner on your hands or a conscientious kid who automatically ducks for cover!

Asking for something staged or on cue can feel slightly daunting but if they start mirror poses, you can transition these expressions onto your camera roll in no time. If they're quite young, you can demonstrate these poses by doing them yourself in front of your mirror. Show them and hopefully, they'll replicate the looks. Remember to make it fun! No one likes to be told what to do and feel pressured least of all young ones, so take deep breaths and be patient.

Ideas to get you to kick start

Stuck on what to capture for your child's portfolio? Models Direct can lend you a few ideas to get the ball rolling and snapping up some awesome pics this summer. Here we go!

· Meal time – preparing breakfast, eating at the dinner table or having a picnic under the sun

· Home maintenance activities – dusting the tables, hovering the car or fixing a wonky cabinet

· Garden time – playing footie, cutting the grass or watering plants

· Get creative – painting the fence, recreating a 5-minute craft idea or just having some fun with colours

· The great outdoors – walking the dog, biking it to your local shops or meeting with friends

Got any questions? We're here, right with you

One of the many things we pride ourselves on being is having a strong, supportive community. If you need a hand with anything, just give us a shout! We're looking forward to seeing your child's updated portfolios and connecting them with a rockin' marketing campaign. Let the good times roll (and your camera!)