What have tea bags, toilet paper and paint got in common?
OK, we'll give you a clue: TV adverts.
The answer is that the products have all involved famous animals in their TV endorsements. The PG Tips chimps achieved fame at the height of their popularity, the Andrex puppy is a national treasure, and the Dulux paint dog first appeared on TV way back in 1961 (in fact, 14 Old English Sheepdogs have since been used by Dulux, with the most famous being named Fernville Lord Digby ("Digby" for short), and he was the star of the 1973 film Digby – The Biggest Dog In TheWorld). Without deviating from the subject of this blog, four hours were spent preparing each Dulux dog's hair prior to their big shoots, and they all had their own chauffeur! Rarely has pet modelling been "so Hollywood".
Nowadays, the use of animals in TV adverts is just as effective, with animals progressing to other media outlets, including magazines, TV soaps, films, Internet campaigns and several social media platforms. Humans have an instant connection with animals – especially dogs, cats and rabbits – and combined with the animal's "adorability rating", the result is particularly potent. This is good news to pet owners, because there's absolutely no reason why your delightful pooch, quirky cat or cute rabbit can't break into the pet modelling world. And even better news – Models Direct is here to help them achieve pet stardom!
We have placed hundreds of types of animals with our clients, each and every one well looked-after and successful in their inimitable way. Take a look at the two links below for more information about pet modelling with us:
Clients love animals because of the sheer diversity of species, each demonstrating their own characteristics to market their products. Take dogs, for example. The more traditional breeds such as Labradors are – and always will be – popular due to their recognisable appearance and traits we can identify with: trust, dependence, and reliability. More "trendy" breeds like cockapoos and puggles (pugs mixed with beagles) might be just what designer brands look for. Either way, if your pet is well behaved and sociable, we want to hear from you!
It's not just our small four-legged friends that appeal to us and our clients, though. Birds, reptiles and horses can all be used in marketing campaigns (at least reptiles don't have to spend hours in the hair department!) Get in touch with us and we'll see if your pet has that star quality we can use.
We have an extensive list of well-known clients that have used our pets in advertising campaigns, each appreciating the talents every animal can bring to the photo set. Allow us to "name drop" a few…
Akira and Lucky were two dogs that found their way to a Stella McCartney promotion, modelling clothes and designer fashion accessories. Pretty cool, huh?
Among the cosmetics brands our pets have worked for include Superdrug, Lancôme and Coco & Eve – with a combined total of over 7 million Instagram followers!
G Tech's adverts have been broadcasted on TV many times recently, and their vacuums and power sweepers required a friendly dog to portray the product's forte in picking up dog hair – and a Models Direct hound, Bella, was top billing!
We have also worked with Tipi and Petlab Co, a leading supplier of pet supplements and grooming products. Oh, and we've supplied pets to John Lewis, too. Think of the number of envious people viewing your pet on screen and in print!
Feedback from pet owners speaks for itself. Some of the best we've received are as follows:
"The dog trainer that was assigned to help with the shoot was really patient, gentle and knowledgeable…my favourite part of the day was seeing the puppies on set – they were adorable! I would do this again and would recommend Models Direct as they really looked after me."
"This was my first time taking my rabbits along for a shoot. I was made to feel welcome and had the chance to watch some of the filming before it was Coco's turn. He had to sit on someone's lap whilst they talked to the camera and discussed vegan make-up for the Superdrug Youtube channel. Then he got cuddles from pretty much everyone in the room! Thank you Models Direct. I would definitely do it again!"
"Great experience with Models Direct! This is the first time our little puppies stood in front of a professional camera and they really enjoyed the 'work'. The surprise birthday party was fun as well. Thank you for providing us with this opportunity."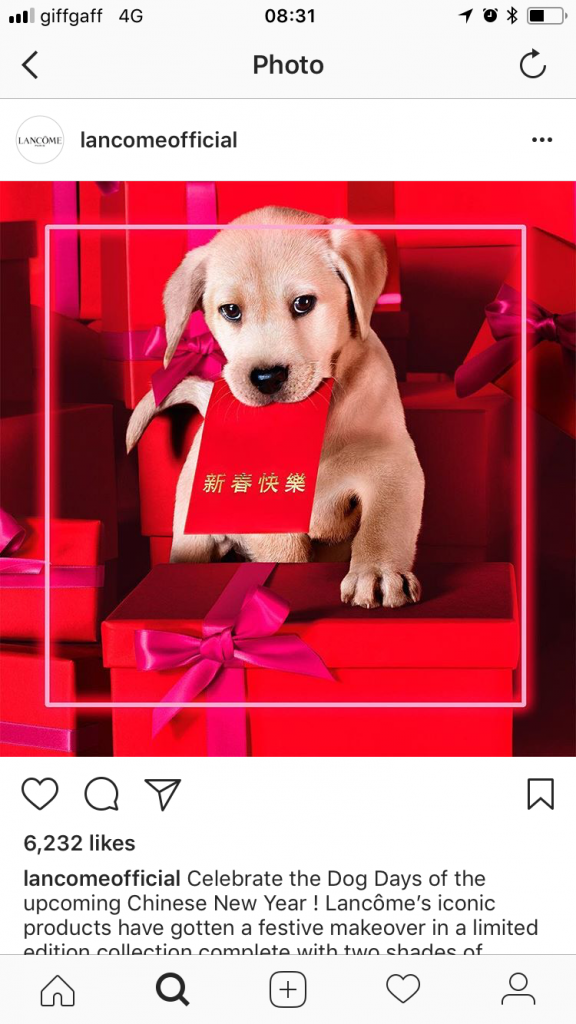 Pets – you've got to love 'em! And we love placing them with our fantastic clients. Grab a brush, start grooming, and submit the best photos of your furry pets. Alternatively, if you're the proud owners of healthy reptiles, birds or any other pet, don't be put off – we may need them, too!
To apply and speak to a member of our team click here
Good luck to you, and your pets!