You've landed on the page where Models Direct has compiled a list of the most common questions asked about child modelling. We thought we'd make it easier to have all the information under one roof, so you've come to the right place.
We're putting our answers straight out here.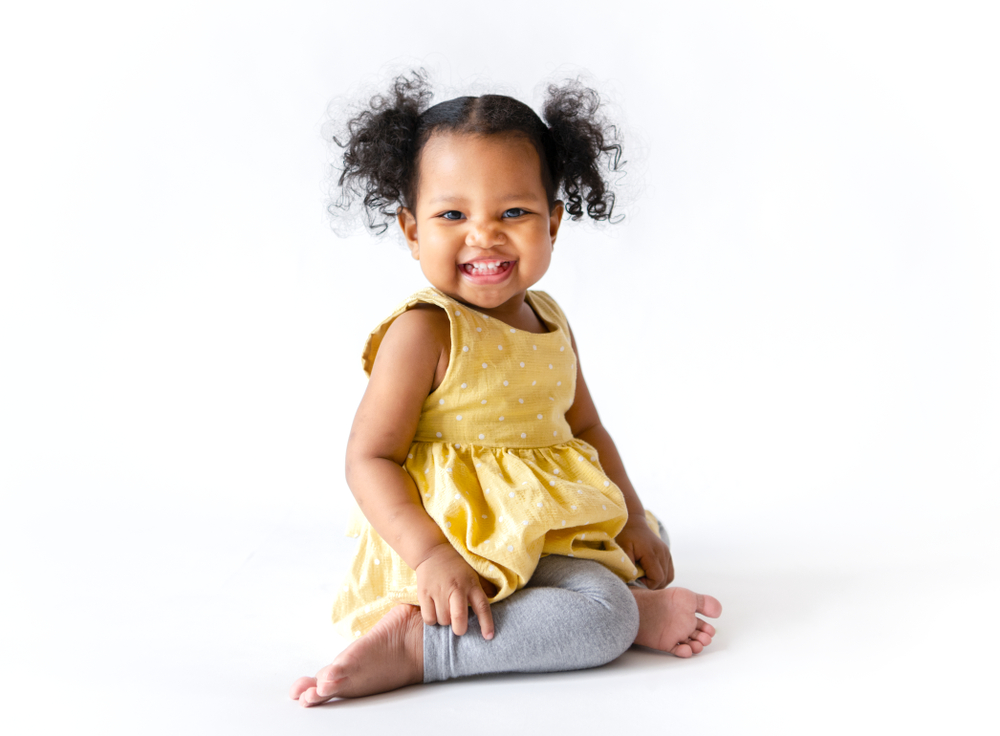 Here are the most common questions:
How can my child become a model?
Join Models Direct.
Well first off, your child has to possess certain attributes – the right attitude, confidence, attentiveness, energy and a positive can-do outlook. They're eager to learn new things and meet new people but don't shy away from new experiences, so modelling can be the perfect fit for their personality and lifestyle. Your child can certainly step into the world of modelling if they enjoy the lights, camera and action!
Next, you'll need the right modelling savvy agency behind them (like ours!). You'll need a supportive and collaborative agency, ideally long-standing, so that you can research their success stories and learn about who they are and where they stand in their industry.
What age is a child model?
2-12 years old.
Being a child model starts young and carries on through an entire decade. This age bracket encompasses the tweens too (preadolescents out there) for those reaching puberty. Child models have the scope to continue beyond this criterion if they wish to progress and enter teen modelling and subsequently adult modelling. It doesn't have to just stop at reaching your 13th birthday!
How much do child models get?
It varies but it's a good addition to your everyday activities as a child.
The amount a child model earns can differ from assignment to assignment. Some work demands for a heavier schedule, longer days coupled with more complex tasks to fulfil such as filming or promotional work whilst others are lighter and require a short photoshoot. We have had work range from under a hundred, like child model Mueez to higher earners such as Gemma who received £500 for just a few hours work, all expenses paid. Head on over here to see more of where this can be found.
Do you have to pay to be a child model?
There's no registration fee, but there is a one-off admin fee.
To debunk any myths revolving our talent management agency, we don't charge a registration fee for modelling alone. It's illegal and we provide this service for free. However, should a model, or in this case parents and guardians, wish to have their little additionally considered for film, TV, promotional or photographic work, then, yes, there will be a one-off fee that covers Models Direct admin costs. All we ask is for £107.25 plus VAT in respect of covering your child for three years in our books seeking publication. Any work we secure for them, we claim one third of the model fee which equates to only £35 per year, after VAT or 70p a week. We're up front about this from the word go and work hard to get your child booked.
What are the risks of child modelling?
With everything in life there are risks.
This viewpoint is kept transparent at our agency whereby we cannot guarantee work for all of our models every time a client is looking to hire talent. We run thorough background checks to ensure all clients are reputable and provide safe working environments for our models. Our clients then provide their in-depth brief which specifies their requirements. If your child doesn't win the modelling gig this time, our specialist coordinators work hard to get them into future assignments whenever a client calls for their look.
Is modelling good for kids?
Yes!
We've kept this answer straightforward. Modelling is good for kids, if not great! We're not just saying this because this is our specialty, but modelling does help to foster children's interpersonal skills and broaden their horizons. They get to meet new people, put themselves in the spotlight and network with other models and clients which they probably wouldn't be able to do in normal day to day life. Modelling is a buzzing industry and can boost confidence especially when they've been booked and see the results of their hard work with the campaign they've helped to create.