Are you a family who has considered trying modelling together?
Or perhaps you are a parent who thinks their son or daughter might make a great child model?
There are many opportunities for family modelling and junior modelling and Models Direct is always keen to hear from anyone who would like to give it a go.
Now the school holidays have started, this might be just the right time to start thinking about it – and to combine some fun family activities with taking some great portfolio shots.
Sending us good family or individual photographs is essential when you register with us as a family or when you put your child forward for modelling.
Equally, if you are already involved in junior modelling or you are a model family, then this might be just the right time to take some new and seasonal snaps to keep your portfolio up to date.
So, here are our top tips for family activities for different age groups, where you might be able to capture some lovely pictures:
1. Head to the woods
Little ones just love following trails, looking for wildlife and climbing on low level trees with your help. Take your bicycles with you if you wish or head to an activity centre where you can hire bikes or cycles with seats for little ones. Many of these places also have fabulous hand-made, toddler play areas. For child modelling, take some snaps of your tot astride a log, laughing on a swing or having a go at a climbing frame. When you are walking through the woods themselves, find a clearing with good light and take some gorgeous pictures of your little one examining leaves, twigs and other treasures they have found along the way.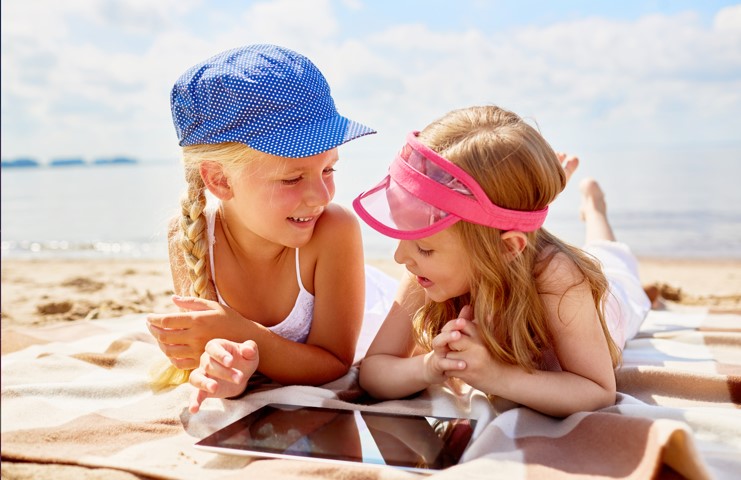 2. Go to the beach
The beach is always a great place to take youngsters – especially when the sun is shining. Children of all ages love digging in the sand, splashing in the sea and playing games with mum and dad in the water. Once again, you could get some fabulous action shots, perhaps with a brightly coloured bucket and spade or with a fishing net in the shallows. Just remember to top up the sunscreen and give everyone lots of water!
3. Hire a boat
Older children love hiring a boat for the morning as it provides such a sense of adventure. Make sure everyone has a life jacket and then head off as a family in your motor cruiser, rowing boat or canoe. Why not pull over for a while to have a picnic and do some dipping in the shallows of the river or lake if it is safe to do so? Again, you should be able to get some lovely photographs with water and greenery in the background.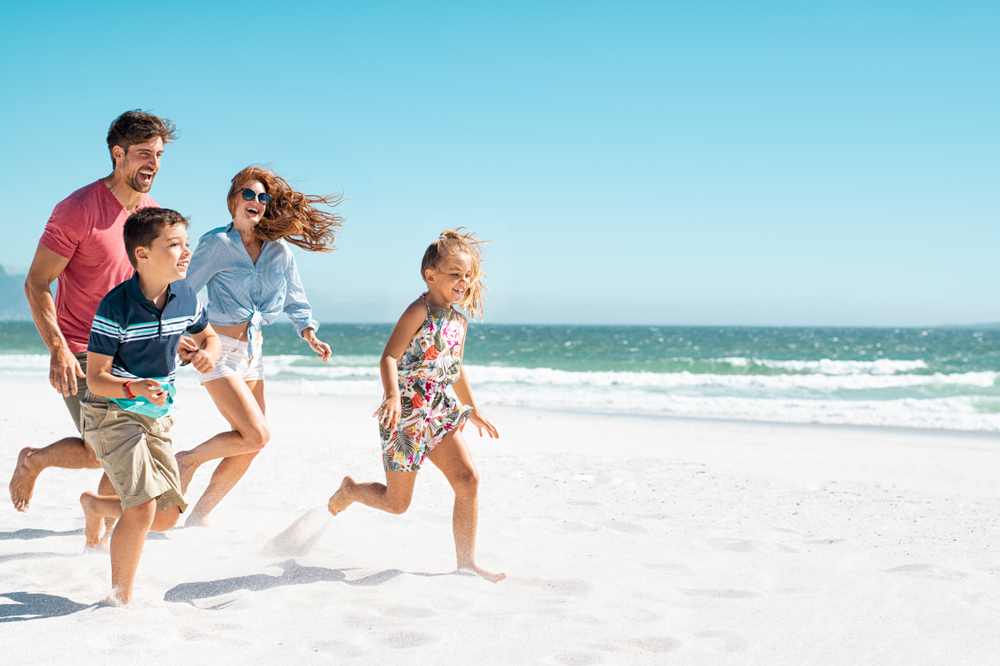 4. Plan a family and friends' game
Older children also love nothing better than beating the adults at a game of something! Why not plan a game of rounders, cricket or football with older children, their friends and as many of your friends and family members as you can rustle up? You might get some great sports shots at the beginning if you are lucky and afterwards everyone could sit down to a picnic together. On a sunny day, photographs taken in the park can look superb – and if you want some family pictures, this could be a great opportunity to ask someone else to take them. Just try to remember to do this at the beginning, before everyone gets too hot and exhausted! We like our models to look calm, collected and ready to have a good time!