Google Reviews are really interesting for the Models Direct team! It's a great way for us to hear what our models think about us and the modelling experiences we offer them!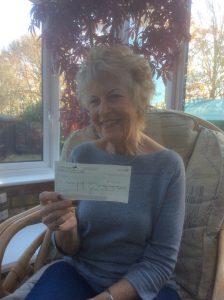 "My experience on my first booking from Models Direct was a delightful experience. Everyone was so friendly which made me feel very comfortable. The role given to us was to play commuters travelling up and down escalators at a train station. Very straightforward and a pleasant way to spend the day working with such nice people. I definitely am looking forward to my next assignment!"
"My first assignment for Models Direct went smoothly. Everyone was very friendly and the job was easy and fun. We had to play the part of commuters travelling up and down some escalators. It was the easiest morning's work I've ever done, and I look forward to my next assignment."
"I had an assignment last week to catwalk Joe Brown's latest fashion range. The planning and communication from Models Direct was spot on. They were very informative and supportive then when I got to the event I had such a brilliant experience, I thoroughly enjoyed myself and models direct gave me copies of my work within less than a week! Great agency to work for, I couldn't have done this without them. Thank you 😊" – Kimberley
To read more of what are models have to say about their assignment experiences visit our reviews page.