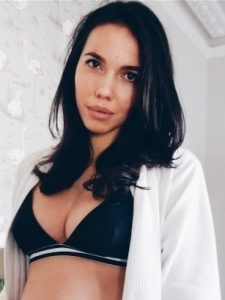 Any women who are expecting or have had children will know that modelling is not something that is at the forefront of your mind when you are pregnant!!
Your body changes so much throughout the process and those changes are not always pretty, however the demand for maternity models in the industry has increased due to retailers targeting pregnant women as they are such a large demographic, the best way to do this is for retailers to promote their products, services and clothing on pregnant models! The maternity fashion market is huge and is set to continually grow as women are demanding more variety in their clothing and product choices while being pregnant.
Models Direct has recently supplied a couple of maternity models to work with #AptimalActive on a new commercial they are shooting. The Models Direct Assignments team put forward a selection of maternity models we have on the books and the lovely Natalie and Katie were selected for the shoot.
Natalie did so well on the shoot – here is what Natalie had to say about it;
"I just recently did my first maternity video shoot booked through Models Direct and it all went so well. Everyone was lovely, really professional and the whole team were brilliant. It was a lot of fun and a great experience and I will definitely look forward to my next booking with Models Direct."
Huge Congratulations to Natalie from the team at Models Direct – we can't wait to see how our other maternity model Katie get's on!
If you are expecting and think you may have what it takes to be a maternity model then please do make an application to us – Good Luck!