The talent/modelling industry is harsh and competitive at times, it is littered with rejection and knock backs, ego's can be flying high and often budgets low, so balancing models/clients expectations can be a tricky job for us Agents!
For this reason having an Agent to represent you is so vital, Models Direct have 30 years experience of working with clients of all sizes and budgets, helping them find the perfect models for their campaign – managing expectations is something we do daily!
Often models are unclear on how the industry works and what their earning potential is, based on their look, location and prior experience so the Models Direct team work hard to manage expectations and explain how the agency works and what we do for our models. Being successful in the talent/model industry takes a huge amount of hard work and determination, it doesn't just happen!
As a Booking Agent speaking to production companies, casting directors and advertising agencies is a daily occurrence, so it's the Models Direct Booking Agent job to get a detailed brief of what type of talent the client is looking for, including budget and expectations, these two things can sometimes be a little out of balance, so it's up to the booking agent to to negotiate the correct fee for their talent based on the client's expectations – this is one of the reasons an Agent is so essential. To negotiate this kind of thing as an individual is very very difficult.
Understanding how an agency like Models Direct works is essential, only this way can you make sure it matches your expectations and what you hope to achieve. Be sure you are doing everything you can to give yourself the best possible chance, it also takes initiative and energy to get noticed. Models Direct have some very experienced models on the books who have had lots of work through the agency, they are often the ones who contact the agency regularly, keep their pictures up to date and of great quality and are keen to do the smaller assignments to, maybe not the most glamorous or well paid, but part of the journey of becoming a model!
"Make a little extra money"
"I had a really lovely day and felt like I learned a lot. I wanted to to join Models Direct in order to gain experience and also make a little extra money. I would definitely recommend it to a friend or colleague looking to do the same. Simple and direct. It made it easy and enjoyable."
Heidi, Model fee: £150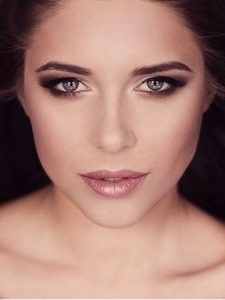 "My first assignment for Models Direct went very well! It was with Sony camera company. A wedding shoot in Colchester with a male Model, I did really enjoyed, it's my first time I had experience shoot with Male model. Team was amazing very friendly and warm people, brilliant atmosphere. Marie is my agent, she is very professional, explained everything in detail. Thank you so much to Models Direct for this opportunity it was great! And I'm looking to do it more! Definitely Recommended!"
Jovita, Model Fee: £180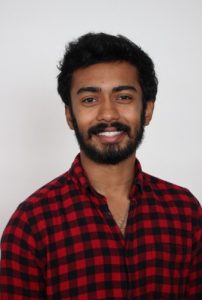 "I had a brilliant time on my first video shoot in Cardiff & everything was organised well. I was e-mailed a copy of all the relevant details in advance & the people I worked with were amazing."
Aldrin, Model Fee: £133